Friday, July 15, 2005
long wait
I am off to Paris tomorrow for the 2nd leg of my holiday. I THINK I have Wifi connection in my hotel and will update if possible. Another 2 more weeks of holiday and then I will have to start working.....

In the meantime, here's a long awaited photograph of myself doing the customary tossing the hat in the air........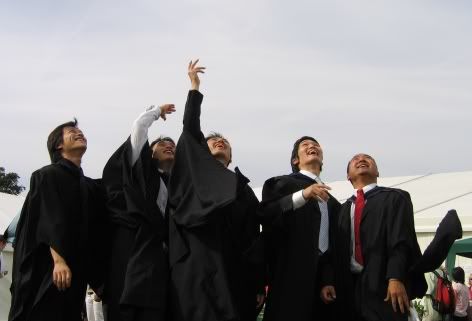 ...........with my friends.


In case you were wondering, I am the bloke who is the best looking out of the lot who has the largest smile on my face.
Labels: musings
Ramblings:
sorceress : 4th from left and bald one are different la...besides, its been a good 3 months since I first cropped off my hair.
kim : which one?
---
Post a Comment